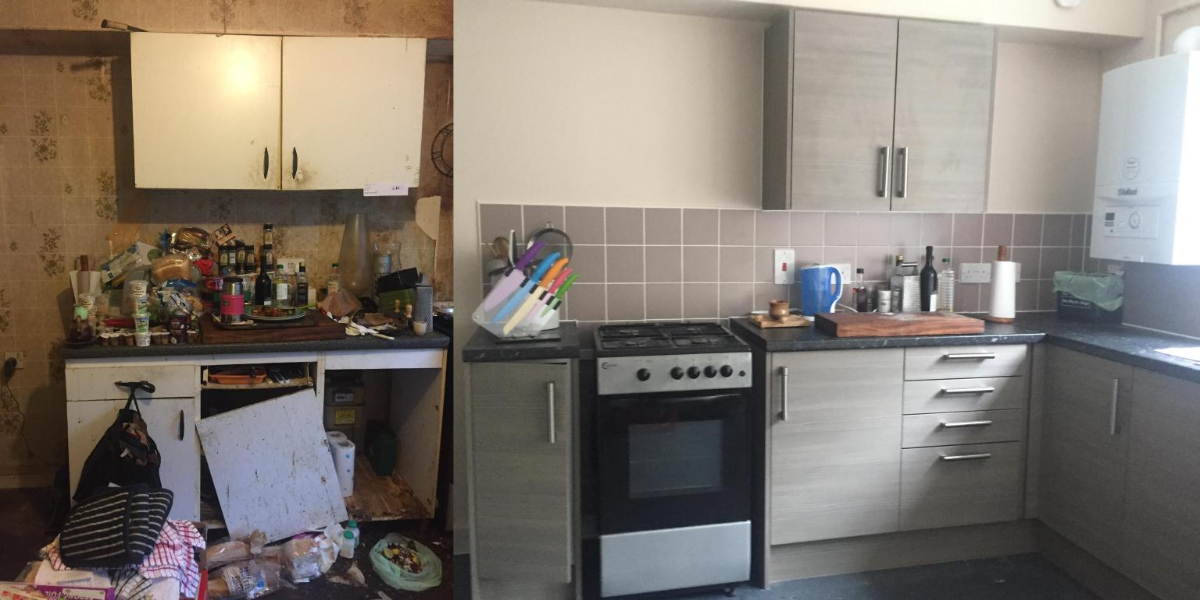 Declutter as neglect or hoarding problems pose a risk to health and safety.
In my personal and professional life, it has been my experience that many individuals who are living with cognitive impairment or have been institutionalised, find it difficult to cope with maintaining their home once they return to independent life.
Conditions such as depression can be disabling.
With many individuals struggling to look after themselves let alone their environment, mental health issues may arise. Adjusting to this new way of life can also seem all the more daunting when you have become accustomed to having it handled by someone else.
It is typical for many of my clients to have been instructed by family, friends, landlords or housing associations to acquire assistance with decluttering and home organising when their neglect or hoarding problems pose a risk to their health and safety. However, taking this action relies upon the individual being in a fit state to perform the task and being willing to cooperate in the process.
How Every Home Matters helps
When instructed by family, friends or professional bodies with the client's consent, we provide them with regular progress reports and, when they arise, we report any of our concerns about the wellbeing of the individual in their own interest, particularly when they are severely depressed or suicidal. In many such cases, the individual is either reluctant or unable to arrange for support or for medical review.
Where we have relayed information, the family, friends or professional bodies have consistently explained that without power of attorney or appointment as an appropriate adult, the individual's general practitioner and mental health team will not discuss anything with them.
In many cases, the individual only needs to see their general practitioner but with mounting strain on the NHS and its staff, it is becoming increasingly difficult to make check-up appointments. Under circumstances such as these, the sharing of certain information is of vital concern to the individual's health.
I appreciate that not all families are willing or able to provide their loved ones with the necessary support to deal with a cognitive impairment, but there is a large number that are. These carers, part-time and full-time, need to be heard and protected, and supported.
Need our help?
Contact Us today or have a look at our Support Directory for advice and resources.
Please take a moment to sign the petition by our founder, Cheryl Carter.
Please sign our petition here to allow communication with doctors about the health of our loved ones. It's horrible being left out with no way of helping members of our family. We need to be able to talk to the professionals who are influencing our family. Let's change this!
Please sign this petition today. Here's the link to our page on this website to sign the petition.
Thank you in advance.